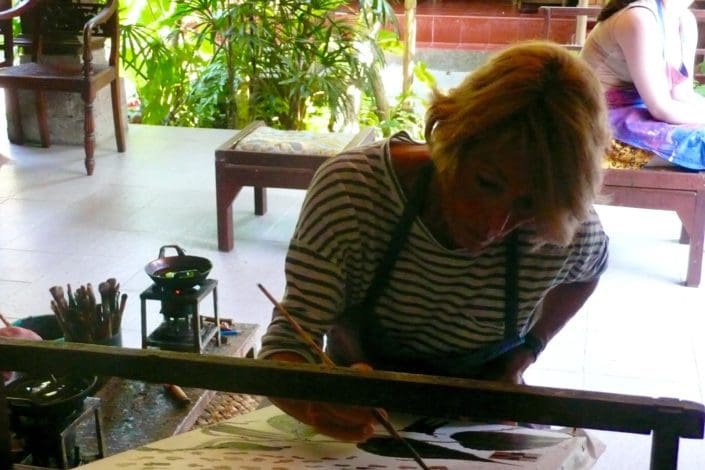 My work has shown at various galleries in California: Atkinson Gallery, Westmont Ridley-Tree Museum of Art, Channing Peake Gallery, and The Santa Barbara Museum of Art .  I have studied at The University of Minnesota, Ryerson University Toronto, Canada, Ontario College of Art, Canada, UCSB, Santa Barbara City College, and Antioch University. 
I have worked in the film and advertising industry in Canada, as a producer of documentaries, industrials, and media advertising. Seeing the world through different eyes and responding to a changing planet promotes a new vision of consideration.  A spectrum of immense privilege has been teaching art to elementary age children in the United States and Malaysia.  The Zen master Shunryu Suzuki  touched so many people with his teachings and book ZEN MIND, BEGINNERS MIND.  His profound teachings were my 'touch stone' while working with young children.  As an artist, this has been an opening or beginning path in my work, Shoshin, the excitement of seeing things for the first time.
"My artistic practice is very much grounded in community, nature and our current culture.  Acknowledging the attraction of working in different mediums is stimulating, spurring a freshness of intention and possibility.  While working in the studio my mood includes past and present, often with an element of surprise.   At times my intention has had a provocative edge approach in response to the every changing climate, both politically and environmentally.
My interests are with nature and our current culture. The earth is very much a part of who I am and therefore touches my art.  My intrigue is with contrast in materials,  organic and inorganic, juxtaposing metals and botanicals, metals and paper, light and contrast, encaustic and ink, that which is thought provoking. Changes are fascinating, organically and inorganically.  Working in different mediums opens a renewed excitement in my process.  I consider myself an artist with dual identity, with one foot in nature and spirituality and the other foot in the studio.  My intrigue is in painting, photography, and assemblage, always seeing with a different eye. There is always a story to tell and discover, and for that I am grateful.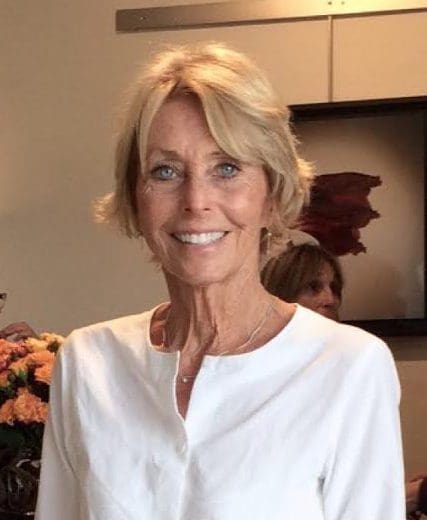 Fundraisers ~ Contributing Artist
Artist/CALM
AAC – ArtSee / SEE International
Santa Barbara Museum of Art ~ Off The Wall
Ridley-Tree Museum of Art / 5×5
Santa Barbara Art Association (Award Winning Artist)
Santa Barbara Abstract Art Collective
Santa Barbara Visual Artists
VOICE Gallery: Santa Barbara : lumen prints on metal : January 2023
VOICE GALLERY ~ EARTH DANCE : Juried Show : Cyanotype GONE FISHING: Spring 3-30/23 Santa Barbara, CA
Abstract Art Collective – REMEDY : "Art Is the Cure" – Juried Exhibition – In collaboration with Santa Barbara Arts Commission : Channing Peake Gallery : watercolor & gouache on Khadi paper – September 2021- March 25/22
Abstract Art Collective – 10th Anniversay Celebration AAC – Member Exhibition – GRAYSPACE ART GALLERY, Santa Barbara, CA – painting/watercolor and gouache – January 7 – 28, 2022
Abstract Art Collective – REMEDY : "Art Is the Cure"  – Juried Exhibition – In collaboration with Santa Barbara Arts Commission : Channing Peake Gallery : Watercolor & Gouache on Khadi paper – September 20/21 – March 25/22
ABSTRACT ART COLLECTIVE – ArtSEE / See International – Annual Fundraiser – Santa Barbara, CA – acrylic on panal – Aug 5-31
Tri-County Juried Exhibitiion – Westmont Ridley-Tree Museum of Art – AT THE EDGES: – Santa Barbara, CA – Assemblage Mixed Media – May 20 – June 19
Group Show – SBTC Gallery –  ABSTRACT NINE – Santa Barbara, CA – 5 pieces – Watercolor & Gouache – Jan 1 – March 5
Contributing Artist – invitational – SBTC Gallery – PAPER – Santa Barbara, CA – Painting – watercolor & gouache – March 8 – April 2
Contributing Artist – invitational – Westmont Ridely-Tree Museum of Art –  5×5 CELEBRATING TEN YEARS – Santa Barbara, CA – Painting~ Watercolor – Dec. 3-18
Contributing Artist – SBTC Gallery – juried show – WINGS – Santa Barbara, CA – Paintings~watercolor – Dec 3-Jan 1
Group Show – "Abstract Nine" – SBTC Gallery – Santa Barbara, CA Watercolor :: 5 pieces :: January 6 March 6
Group Show – JCC Gallery / SBVA – Group Show & Artist Zoom Interview – Santa Barbara, CA – Watercolor & Mixed Media – June 2 – 27
Contributing Artist – juried Show/SBVA "JCC GALLERY" – Santa Barbara, Ca – Lumen Photography/triptych – March 3 – April 17
Contributing Artist – SBMA (Invitational fundraiser) – Santa Barbara, Ca – Painting 12×12 watercolor, – April 26
Contributing Artist – SBTC – juried show/SBTC Gallery "CAPTURED" – Santa Barbara, Ca – Lumen Photography – September 9 – October 4
Contributing Artist – SBTC – juried show/SBTC Gallery "WINGS" – Santa Barbara, Ca – Mixed Media – Dec 13/19 – Jan 3/20
Contributing Artist – "For the Love of Art" – GALLERY 113 – Santa Barbara, CA – Photography / Assemblage –  Feb 1-26
Contributing Artist – Impromptu Show –  juried show – FAULKNER GALLERY – Santa Barbara, CA – Photography – Feb 1-26
Contributing Artist – "Paper" – juried show – SANTA BARBARA TENNIS CLUB – Collagraph – March 9- April 6
Contributing Artist – "Santa Barbara Visual Artists Exhibition" – CORRIDAN GALLERY – Santa Barbara, CA – Encaustic Collage – March 10 – April 9
Contributing Artist – "Gallery Exhibition" – GALLERY 113 – Santa Barbara, Ca – Photography – March 1-30
Contributing Artist – "Gallery Exhibition" – GALLERY 113 – Santa Barbara, Ca – Painting – April 3-30
Contributing Artist – "Gallery Exhibition" – GALLERY 113 – Santa Barbara, Ca – Photography – July 5-30
Contributing Artist – "Gallery Exhibition" – GALLERY 113 – Santa Barbara, Ca – Photography – September 4-October 1
Contributing Artist –" Juried Show/Mary Heebner"- FAULKNER GALLERY – First Place – Santa Barbara, Ca – Watercolor/Mixed Media – September 4 – October 1
Contributing Artist – "The Good Earth" – juried show –   CASA GALLERY, Santa Barbara, Ca. – Photography – April 6-28
Contributing Artist – "BEAUTY" – juried show – SANTA BARBARA TENNIS CLUB – Santa Barbara, Ca. – Assemblage/Mixed Media and Photography – April 14 – May 5
Contributing Artist – "Crows, Owls and other animal 'Familiers', juried show – CASA GALLERY, Santa Barbara, Ca. – Photography / Metal Print – May 4-26
Contributing Artist – "AQUATIC" – juried show – SANTA BARBARA TENNIS CLUB – Santa Barbara, Ca. –
Photography / Metal Print- June 9 – July 7
Contributing Artist – "Soul Food" �� juried show – CASA GALLERY, Santa Barbara, Ca. – Photography – July 6 – 28
Contributing Artist – "Captured 5"  – juried show – SANTA BARBARA TENNIS CLUB – Photography – September 8- October 6
Contributing Artist – Holiday Show – FAULKNER GALLERY – Photography – December 4-22
Solo Exhibition – "Blooms, Rust, Water" – Ciao Gallery, Santa Barbara, Ca. – Photography, Painting, Mixed Media -March 15-May 1
Contributing Artist –  "Summer Nudes"  – CASA /VOICE Gallery, Santa Barbara, Ca. – Watercolor and Mixed Media – June 2 – July 15
Contributing Artist – "Bell at La Casa" – La Casa De Maria, Santa Barbara, Ca. – First Annual Calendar/ Photography – January 1 – December 31, 2016
Contributing Artist – "Fiesta Azule" – CASA/VOICE Gallery, Santa Barbara, Ca. – Photography – August 4 – August 26
Contributing Artist –  "Fahrenheit 93101" – CASA/VOICE Gallery, Santa Barbara, Ca. – Painting and Photography – September 1 – September 30
Contributing Artist – "Beyond Walls" – CASA/VOICE Gallery, Santa Barbara, Ca. – Assemblage / Mixed Media – October 6 – October 31
Contributing Artist – "In The Spirit of Family" – CASA/VOICE Gallery, Santa Barbara, Ca. – Photography – December 1 – December 30